ALWAYS AHEAD
OF ITS TIME
Hearsay Culture Network's programming is dedicated to providing insights on digital products and trends that affect our personal and business lives and to helping listeners navigate today's TMI world.
What is Hearsay Culture Network? An overview by the founder:
DAVE LEVINE
Host Hearsay Culture Radio and Co-Host of R&D with D&D

Dave Levine is the founder and host of Hearsay Culture. He is a Professor at Elon University and affiliate scholar at Stanford University's Center for Internet and Society. From 2014-2017, he was a visiting researcher at Princeton's Center for Information Technology Policy.
Dave is co-author of Information Law, Governance, and Cybersecurity (West 2019) and a contributor to Slate, as well as other leading newspapers, websites, and academic journals in the US and Europe. He has advised Congress, the White House, and international organizations on trade secret law.
What is Hearsay Culture Network? An overview by the founder:
Since 2006, Hearsay Culture has hosted experts whose insights shape our culture and the technology we use. Now, with Hearsay Culture Network, I'm excited about adding new hosts, shows, and perspectives. With our signature deep-dive into technology and society, I believe we offer an even more powerful resource to help listeners navigate their world.  -Dave Levine

"Part radio, part innovation journalism"
-Larry Lessig,

Harvard University

"Zeros in on and insightfully explores new ideas"
-Jennifer Granick,

ACLU Speech, Privacy and Technology Project
"The deepest analytical and imaginative conversation out there"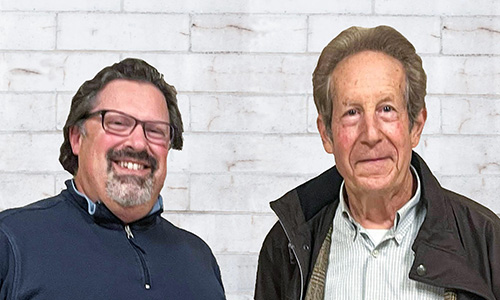 HOWARD GREENFIELD

Co-Founder, Hearsay Culture Network
Howard Greenfield is a digital media professional and writer. His pioneering product, research, and partner work in Silicon Valley and Europe include innovator companies Apple, British Telecom, Sun Microsystems (Howard created Sun's first Media Lab), and Xerox PARC. Howard's management experience spans video streaming and cloud computing as well as VR and cybersecurity. Howard has written 100+ news articles and had three books published globally. He co-founded Hearsay Culture Network with Dave and advises companies on advanced technology strategy.
VISIONARY
VOICES
Hearsay Culture Network programming offers clear perspectives on digital developments shaping the world around us.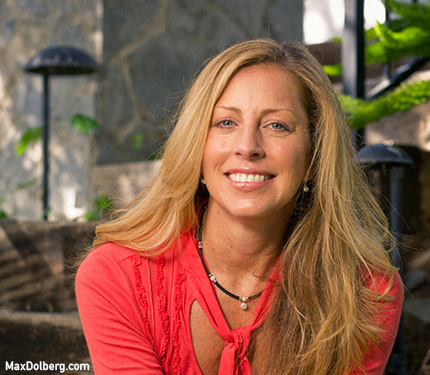 I'm excited to join Hearsay Culture Network, as our world leaves me full of questions. We'll uncover the answers together. My show Uneven Distribution will keep you from being blindsided by the future, and will prepare you for onrushing trends, developments, and challenges through a deeper understanding of where things are headed. On R&D with D&D, Dave and I take on the here and now by unleashing our curiosity on guests from all aspects of technology, academia, business, and the arts.  -Denise Howell

DENISE HOWELL
Host of Uneven Distribution and Co-Host of R&D with D&D

Denise is a podcasting industry original and veteran blogger. She has co-hosted Triangulation, conversations with the smartest people in the world about the most important topics in technology, and has been contributing on Leo Laporte's TWiT Network for 17 years. Having been credited with coining the term "blawg," she has blogged on CBS Interactive and is a technology lawyer (Berkeley Law, '90), advising corporate and individual clients on issues at the intersection of emerging technologies and the law.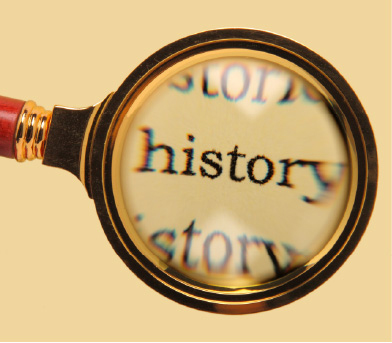 THE HISTORY OF
HEARSAY CULTURE
Since 2006, Hearsay Culture (HC) has been recognized as a leading outlet for technology and innovation coverage. HC has received unsolicited praise from industry leaders including University of Southern California Technology and Communication Chair Manuel Castells (". . .an excellent show . . . people can be offered a way to reflect rather than react"). It was named to the American Bar Association's Blawg 100 (2008) as a top 100 website.
It is one of the world's longest running radio podcasts, airing on KZSU-Stanford since its inception (2006). Programming provides a unique perspective on what is unfolding in technology and society. Topics range from artificial intelligence to cryptocurrency to the world's emerging digital society and arts culture.
2006 - Premier
Premier of Hearsay Culture
The first broadcast of Hearsay Culture featured an interview between host Dave Levine and another "Dave," a professional online poker player.
2008 - Award
Named Top 5 Podcast and Top 100 Blog by the American Bar Association
In this era, blogs were high-profile activities on the web. The 2008 American Bar Association's Top 100 Blawg list—for law blogs—featured Hearsay Culture as one of only five podcasts to be featured on the list.
2010 - Praise
Praise From Scholar Manuel Catells
The world's most cited communications scholar, Dr. Manuel Castells, calls HC "an excellent show…part of the new communications environment in which people can be offered a way to reflect rather than to react." Other leading scholars call it "agenda setting."
2016 - Anniversary
10 Year Anniversary Celebration
Live broadcast with the founder of the cyberlaw world, Harvard's Prof. Lawrence Lessig
Lessig visited Greensboro, NC, for Hearsay Culture's first live audience broadcast hosted by the Elon University School of Law. In this appearance, Lessig reflected on his recent Presidential candidacy, campaign finance reform, electoral reform, and more.
2023 - New Platform Release
Launch of Hearsay Culture Network
In its 17th year, Hearsay Culture gets a new look and expands its network by launching the Hearsay Culture Network, a fact-intensive challenge to the post-pandemic reporting and media landscape.
"Part radio, part innovation journalism, Hearsay Culture offers the practical ways to approach innovation's challenges and cycles that affect our future."
"Hearsay Culture is an "excellent show that is part of this new communications environment in which people can be offered a way to reflect rather than to react."
"Dave is an incisive and curious interviewer, and in his podcast Hearsay Culture he zeros in on and insightfully explores new ideas that are generating change in business, technology, culture, and politics."
"Hearsay Culture is truly unique in today's hypersaturated podcast era. It was and is the deepest analytical and imaginative conversation out there with top scholars and thinkers discussing our digital present and future. I can't recommend it highly enough."