Bitcoin, a digital currency with no central bank, has changed world finance. This early conversation explores the powerful, erratic effects of cryptocurrencies like Bitcoin on global economics. Based on David Golumbia's book,
The Politics of Bitcoin
, this Hearsay Culture newsmaker interview captures the meteoric rise of Bitcoin in 2016
,
when its market value was just above $600 (it since peaked 10,000% higher in 2021 at $63,000) and before the FTX collapse. How can a digital currency with direct user-to-user (peer-to-peer) transactions disrupt conventional business practices?
Regarding Bitcoin fluctuation compared to the other currencies: "Bitcoin is not even in the same ballpark of 'something that moves.' 10,000% is not safe. Even if that is a positive movement for you. That is not stability." – David Golumbia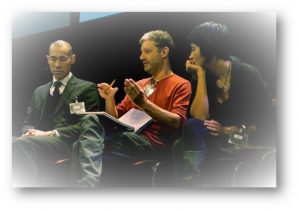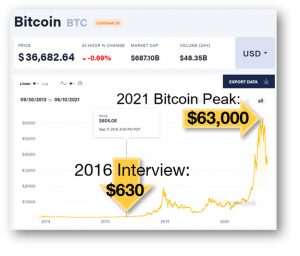 "If you don't believe it or don't get it, I don't have the time to try to convince you, sorry."  – Satoshi Nakamoto, Bitcoin inventor