Throughout its nearly 17 year history, Hearsay Culture has aired interviews with best-selling authors over KZSU-FM (Stanford University). Laurie Woolever, working partner of the late CNN travel show chef and author, Anthony Bourdain, joined Hearsay Culture last year for one of these conversations. Candid and intimate, she discusses her book Bourdain: The Definitive Oral Biography, published the year after World Travel that she co-authored with Bourdain himself.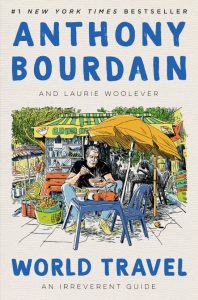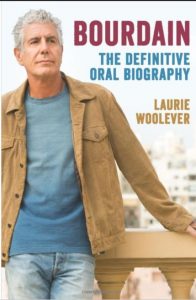 Woolever's biography of Bourdain quotes 91 people that knew him best, in a way only she could edit. In the book discussion, Bourdain's many relationships with colleagues and the media are probed. How was he understood—and misunderstood—by fans and detractors alike? What surprises did Woolever's interviewees share? And why didn't Woolever herself feature among those interviewed? Through examining Bourdain's life, full of remarkable experiences and personal tragedy, we get gripping lessons about perseverance, ambition, and loss.
ABOUT HEARSAY CULTURE NETWORK
KZSU's Hearsay Culture radio show highlights leading authors
Hearsay Culture Network seeks to ask the questions that only experts can ask, and to probe the issues that reveal themselves through excellent questions and insights. Through our expanded array of interviews and shows, we curate our complex society to find those who can help you chart your future with intelligence and integrity. Listen in and share your thoughts about what makes this interview useful or special to you!
THE HEARSAY CULTURE NETWORK: WE READ THE BOOKS
Listen to the episode:

Anthony Bourdain's assistant and confidant on his life and experiences with Laurie Woolever